It is now even easier to split your restaurant bills with your friends. With the help of the increased screen real estate of a tablet compared to a phone it is much more comfortable to enter your bills. The steps involved are still the same, but it should be much easier – You can even create a draft on your mobile phone and later finish it on your tablet, if you don't want to work around with your tablet in the restaurant.
First you take a photo of the receipt. Afterwards you enter all friends involved on the receipt and who has actually payed the bill (and how much, including Tip and Taxes).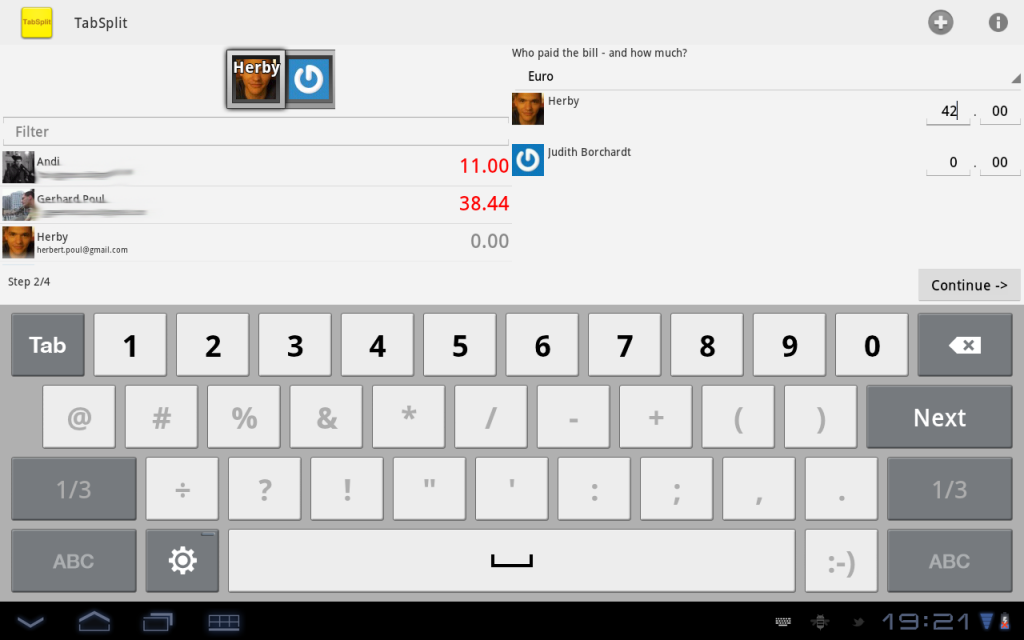 Afterwards it is time to mark all items on the receipt, associate them with your friends who consumed those items and (optionally) assign labels and values: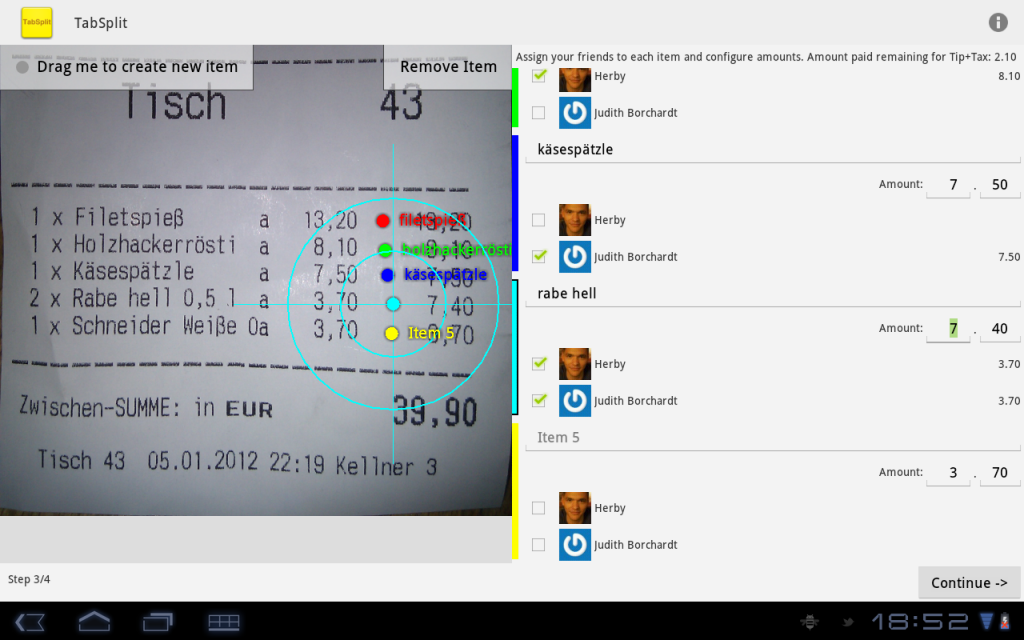 Afterwards you simply have to define how much tip you gave and you are all done.
You can also check out the process of how to split bills on your phone in our last post (it also includes a short video which should make it most obvious). The most comfortable way (for me at least) is to quickly take a picture of the receipt, add the people to the items with my phone right in the restraunt, and later finalize it at home from my couch with a tablet :) (Or you can obviously use your PC with a browser at https://tabsplit.com/ )